Best Custom Cover Solutions for Outdoor Patios, Fire Pits, TVs, Machines, and More
Orders Over $100
10% OFF ON Firepit Covers
Max discount $50
OFFER VALID THROUGH December 25, 2018
Free Shipping on Orders Over $99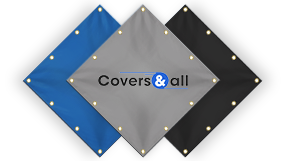 Personalized Covers from Covers and All
Need a Custom Cover?
We cover anything! Don't see the cover you need? We can create a custom cover for any size and shape. Our custom-made covers protect your belongings from harsh weather conditions and fit like a glove. We have a wide selection of fabrics and colors to suit any taste. Personalize your covers with your logo or name as well!
Click for Custom Covers
We value your trust
Our Customers Speak for Us!
Very well made cover. Good workmanship.
-Dennis F.
This is one heck of a heavy duty cover. Very nice construction. Much better than any I have seen premade. Will definitely use Covers&all for any covers I will need.
-Greg S.
Very well constructed and a perfect fit. Highly recommend Covers and All!!
-Paul M.
Very happy with my custom covers. They seem to be very heavy duty and well made. Will definitely order more covers for other items.
-Cynthia H.
We could not be more pleased with the cover that was custom-made for our fire pit. It fits perfectly and the quality is excellent. Also communication with Covers&All was easy and I actually spoke to someone on the phone without having to wait a l...
-Jack H.
Perfect replacement! Good quality material, much better than the cover it came with. Only complaint is that it took a while to make and ship, so plan ahead
-Peter C.
Really happy with the fit and quality of the overall product
-David A.
4.6

Overall Satisfaction Rating

Based on

2053

Rating from actual customersRead All Reviews
We Cover Anything!
Browse by Category