As February rolls around, it becomes time to get ready for the big game. Planning to throw a Super Bowl party? Make sure you come in with a game plan, and don't fumble the ball with these tips for a perfect Super Bowl party.
Organize Your Entrance
First, prep your home before your guests start to arrive. Take the time to declutter your front hall to accommodate all the bags, shoes, and trays of food from your guests. Make sure you set an area aside to stow away all coats, jackets, umbrellas, and shoes.
If you don't have a dedicated closet in your front hall, make sure to use organizers such as baskets, storing benches, shoe racks, and hooks.
Set the Seating Arrangement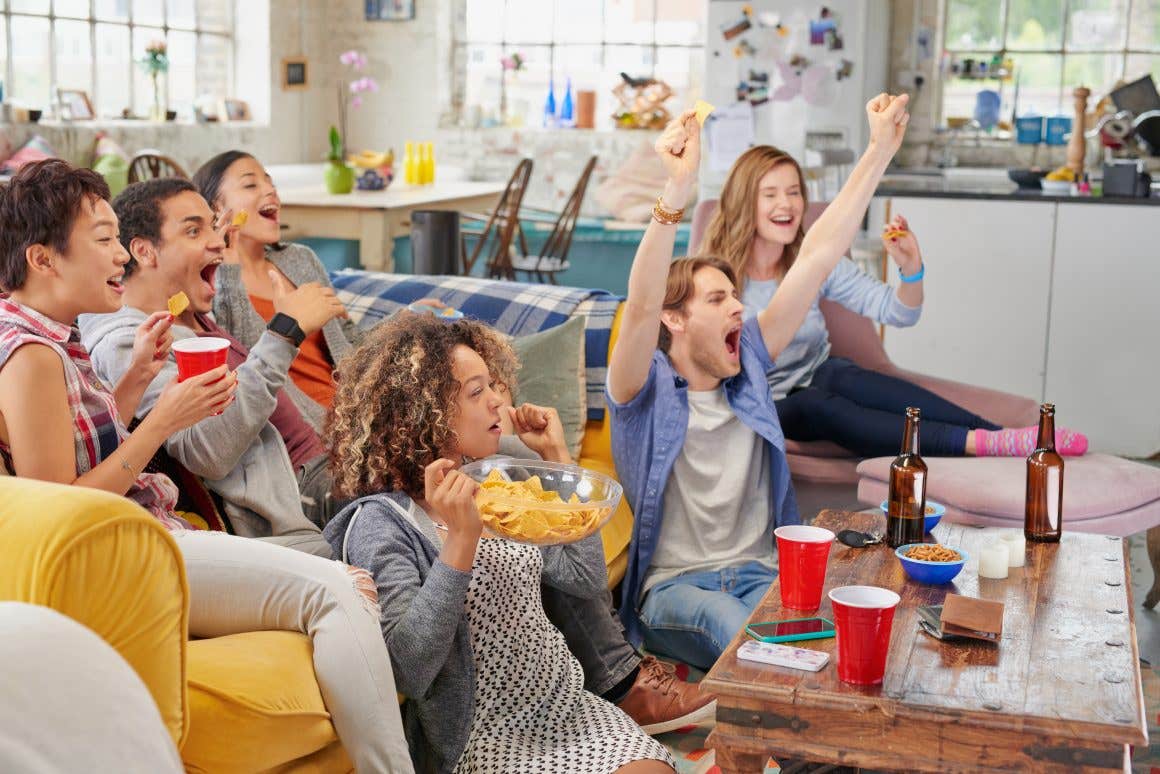 Next, hatch a game plan for the area near your TV. Take an inventory of the current seating elements in your home — armchairs, folding chairs, ottomans, camping, and tailgating chairs, and add enough chairs to the space for all your guests.
Then, strategically arrange your furniture so that everyone will have a clear sightline. If you're short on seating, or just need the kids off the couch, you can create a comfortable overflow area by rolling out cushy blankets with throw pillows and cushions.
Finally, protect your furniture from rowdy fans by sheathing away your furnishings under some custom covers.
Time for Decor
Party decorations go a long way to providing a fun atmosphere for the game. If you're tired of the usual banners and flags, here's some unique decorations to make an atmosphere for the big game:
A bit of greenery is always a welcome addition to any space. Scatter a few colorful round-shaped tin pots with small succulents, colored to the teams in the big game, and stage them on your coffee table. Make sure to cover it with a custom cover to prevent any party fouls from ruining your
Make a Gridiron Garland by twining small balls in varied colors around color-coding labels. Hang the garland on your mantle or on the wall behind your sofa.
Amp up your table setting with some silhouette lanterns. Take a set of paper lanterns, then stencil some related shapes, such as team logos or little footballs. Finally, cut out the shapes to create some fine, festive shades.
Games for the Big Game
Love sport and competition, but have some guests uninterested in the game? A few party games can set the mood right! Try starting a round of team trivia, commercial break bingo, or even just get a football to toss around the yard.
Keep the party going after the game gets over with a Donut Scramble Drill. Grabb a set of some chocolate donuts, and decorate some "laces" with white icing. Then, string them up across a clothesline in a sunny corner of your patio. Finally, line your guests up to rush across the yard. First one to grab a bite wins!
Extend your Spread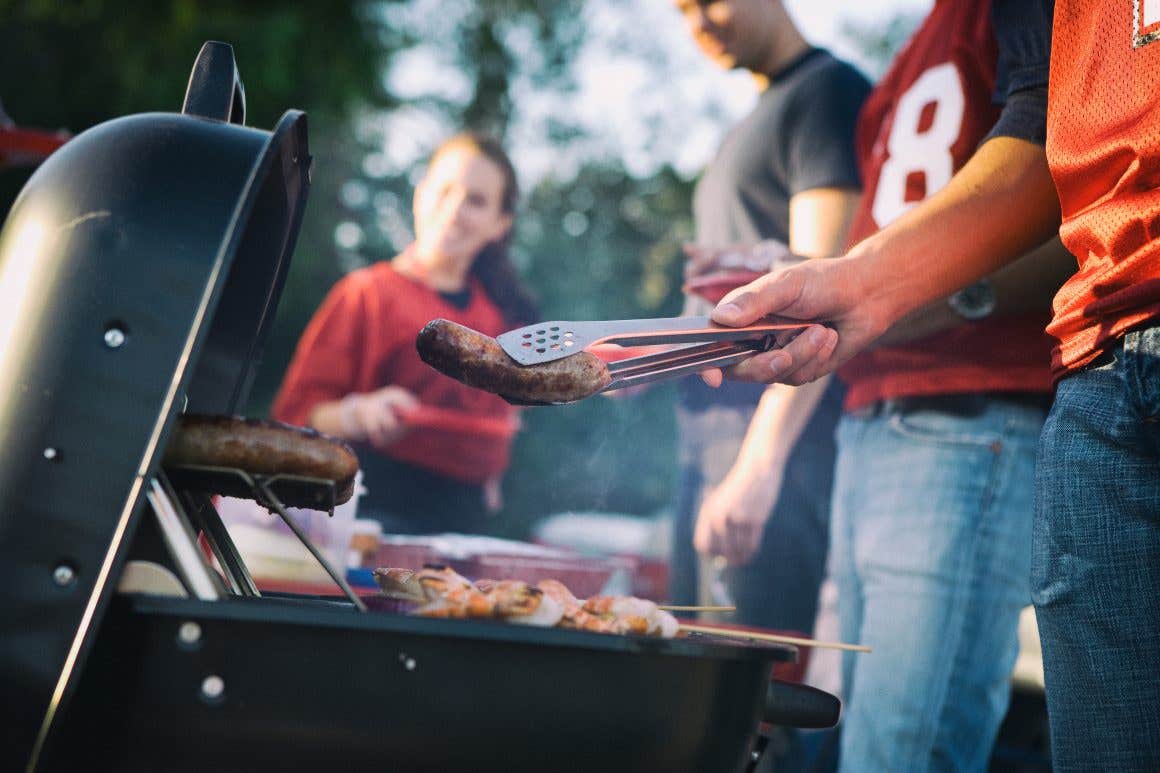 No Super Bowl party is complete without snacks, so unsheath that grill and ready some savory finger foods for your guests. If you're interested in some team centric fare, try these recipes:
For Cincinnati: Sweet Cincinnati Chili is a great way to show your love for Orange and Black. If you want to go the extra mile, try this recipe for Spaghetti and Chili.
For LA: Los Angeles is the birthplace of the drive in, so why not try a classic burger cookout? We've got plenty of tips and tricks for a backyard burger blast.
Of course you can never go wrong with standbys like chicken wings, chips, and dip, and of course, burgers. And if you want to run an audible, organize a potluck where everyone brings soups, savory stews, and side dishes.
Quench That Thirst
Get your guests' thirsts quenched with a drink station near to your television set. While beer is a prerequisite for any football game, it's always a good idea to have lots of wine, lemonade, iced tea, sports drinks, and sodas for the rest of your guests. And if you want to go the extra mile, order a keg from your local craft brewery!
Never Forget the Sweets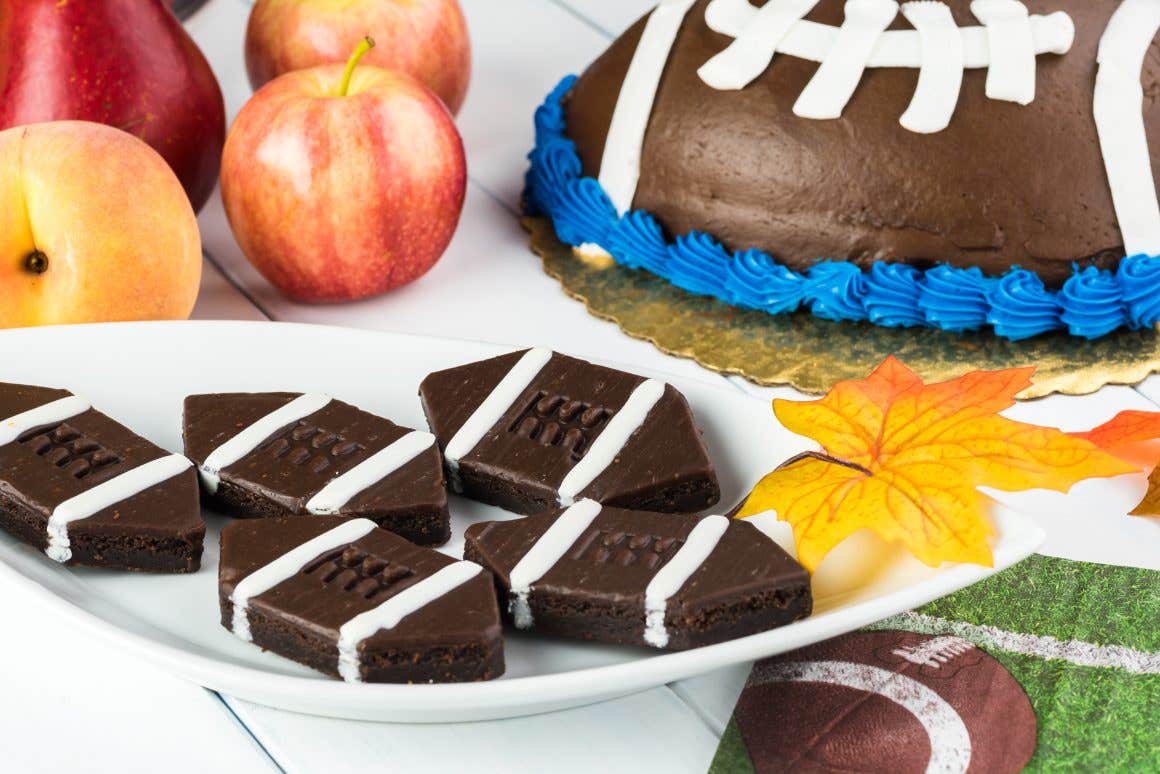 What's a better way to celebrate the triumph of your favorite team than sweet and decadent Super Bowl desserts! Some crowd pleasing classics include caramel brownies, ice creams, and cookie pie. Short on time? Grab some brownies from the store and garnish with these tips:
Add a dollop of cream cheese or chocolate frosting.
Top up the frostings with mini chocolate chips
Finally, sprinkle some graham cracker pieces for added texture and taste.