Just when you thought we have covered it
all, we are proud to introduce new arrivals to protect more of your outdoor possessions in the new year.

From your grandmother's porch
swing to modern daybeds, from grills to fire pits, we take pride in designing covers that protect your
possessions from harsh weather and unwanted elements. We aim to simplify outdoor maintenance with premium
customized covering solutions. To take this mission further, we are pleased to introduce a new line of
products.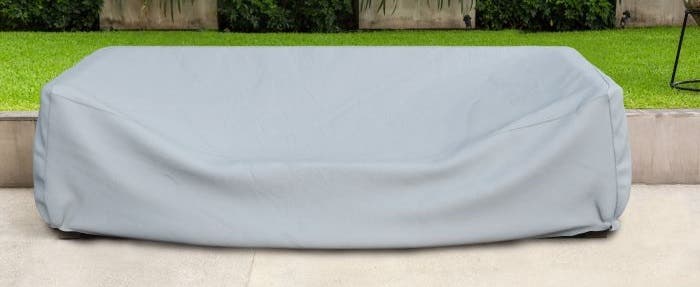 Straight Sofas Or Straight Back Sofas are
one of the most popular sofa styles for the patio. This traditional seating got its name because the backrest of
the sofa is leveled with the height of the armrests. It's known as a Tuxedo Sofa, maybe because these were quite
popular in the 1900's in parties where people used to wear tuxedos.
Protecting From Harsh Weather &
Elements
Whether you've straight sofa is new or many
years old, it is important to maintain it for a longer life. Enter Straight Back Sofa Covers – an easy way to
protect your sofa from harsh weather and harmful outdoor elements.
Made From 100% Waterproof
Material

Multiple Tie-Downs
Available For Secure & Sturdy Fit.

10+ Color Options
Available To Suit Your Designs

Easy Access Handles For
Seamless Removal

100% UV Resistant To
Prevent Sun-Fading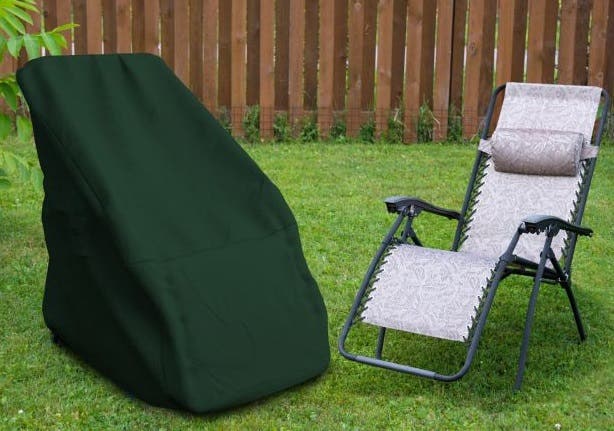 Also known as Stress Relief Chairs, Zero
Gravity Chairs position your body in a way that makes you feel weightless. This works by elevating your feet to
be at the same level as your heart. When you achieve this position, you minimize the toll that gravity takes on
your body every day. This includes reducing strain on your vertebrae, relieving back pain, improving
circulation, and cushioning sore muscles.
Protect The One That Protects
You
While your zero gravity chair helps you
reduce stress, you can, in turn, do it a favor and offer it proper protection from harmful UV rays, dirt, rain,
etc. by covering it with premium zero gravity chair covers, when not in use.
Highly Durable Scratch
& Tear-Resistant Material

Air Vents For Proper
Ventilation

Choose From Over 10+
Beautiful Colors

100% UV Resistant &
Waterproof Fabric

Ideal Material For All
Weather Conditions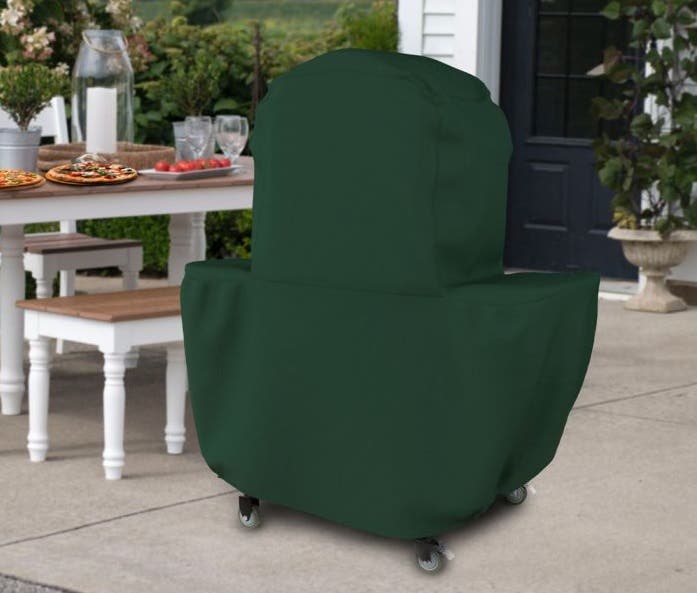 An Outdoor Pizza Oven is the perfect
addition to your backyard's party setup! Bring out your dough-tossing skills and impress your guests like a
master chef, Italian style.
Portable or In-Built – We Cover It
All
You don't use your outdoor pizza over every
day. When not in use, it is suggested to cover them for proper protection.
Well-Fitted Custom Made Covers For All Outdoor Pizza Oven Brands

Tie-Downs To Secure The
Cover On Windy/Rainy Days.

Double Seam Stitching For
Strength And Durability

Air Vents To Reduce
Condensation And Wind Lofting

Handles For Easy Fitting
And Removal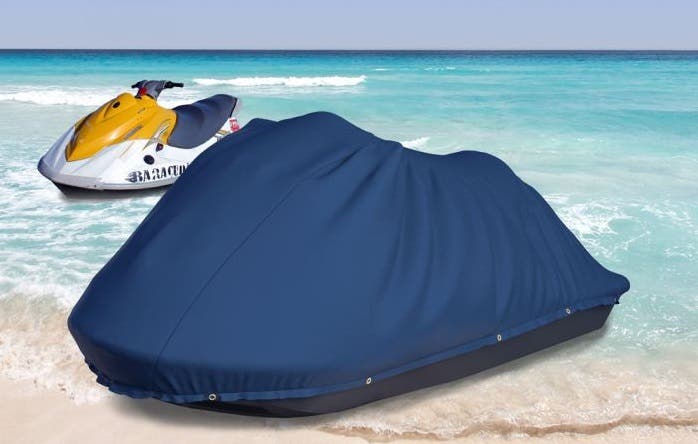 Ah, the motorcycle of the sea! While Jet Ski
is a trademark used by Kawasaki for its line of motorcraft, today it has become a generic term. With its
increasing popularity and launch of new designs, more and more water enthusiasts are purchasing this aqua
baby.
Your Prized Possessions Need
Special Care
With such a great hobby comes great
responsibility. One of the easiest ways to maintain your jet ski is by covering it up when not in use. No matter
which brand you own, Covers & All will set you up with custom made covers
for jet skis of all shapes & sizes.
100% Waterproof & UV
Resistant

Choose From A Variety Of
Color Options

Handles For Seamless Cover
Put-On Or Removal

Multiple Tie-Downs For
Additional Security

Protection From Rain,
Snow, Dirt & Dust

Air Vents To Prevent Mold
& Mildew Growth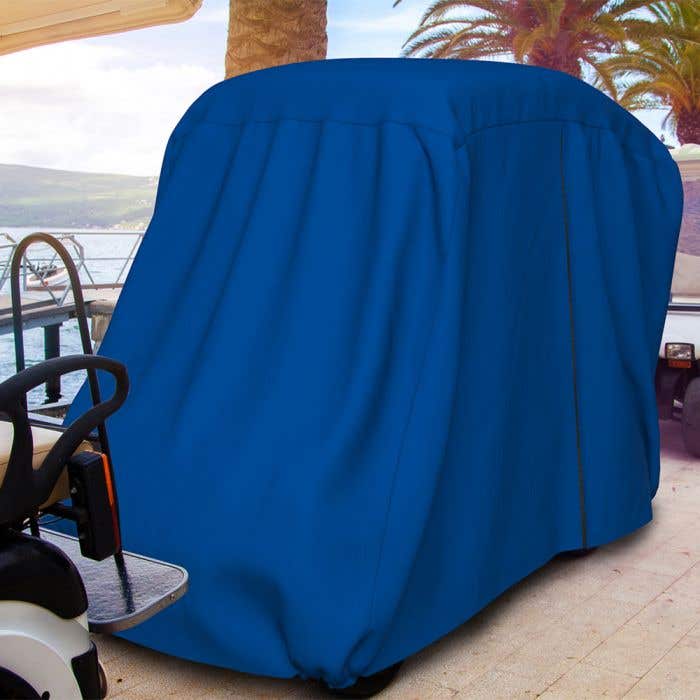 Another luxurious and impressive product-
currently both gas and electric carts are popular. For many people, it is more than just a golf cart. People use
golf carts to get around campgrounds, apartment complexes, farms, storage units, beaches, warehouses and
more.
Rain – Water – Snow – We Protect
Your Golf Cart From Everything
Our newly launched golf cart
covers have been designed keeping our customers in mind. That's why all our covers come with unique and
useful features that make them the best option for protecting your golf cart.
100% Waterproof & Uv
Resistant

Elasticized Cord For A
Snugger Fit

Dual Air Vents Provide
Airflow For Hot Days

Rear Air Vents To Keep
Mildew From Forming On The Interior
Special Introductory
Offer
Get 20% Off on all of the above new
arrivals. You can also explore our wide range of covers, designed for complete outdoor furniture and
equipment protection. Offer valid till 7th October 2019 only.