Wasteful power and water use are both threats to the environment, and to your wallet. As the average American household wastes approximately 10,000 gallons of water a year, it's important to consider the various ways you can save. Want to know how to get started? Try these ten simple tips to save on water and power.
Check Leaky Sources
One of the quickest ways to cut back your water usage is to determine and fix any leaks. Whether it be drippy faucets or broken valves, leaks are the first area to check for bringing down your water bill.
Some leaks will be obvious with a quick visual inspection, but to catch a hidden drip, try these tests around the house:
Test 1: Place a pan beneath the faucet or the suspected source and leave it overnight. If any water pools, it's clear you have a leak. Also, keep an eye out for dampness in the kitchen and bathroom cupboards.
Test 2: If you have a real-time water meter, check the readings between times when no one's at home, or no one's awake. If your water's running when no one would run it, you have a leak on your hands.
Test 3: Drip some food coloring into the tanks of your toilets. If the bowl shows color after 15 to 20 minutes, you have a leaky toilet.
Want to protect your household equipment from leaks? Try a brand new set of custom equipment covers.
Unplug Power Sucking Appliances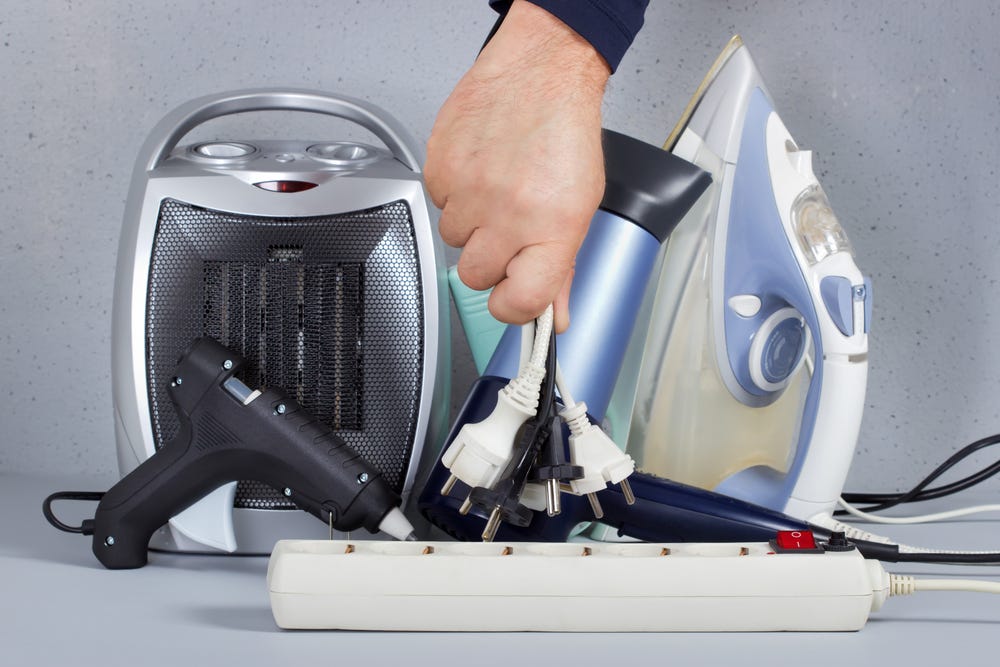 According to NRDC, electricity consumed by idle electronics is approximately 23 percent of residential energy consumption. Devices such as video game consoles, computers, microwaves, and phone chargers all use standby power, draining electricity even when off. Instead of letting unused devices push up your bills, simply unplug when not in use. TV covers and the like will help to keep your unplugged devices from being an eyesore.
Pro Tip: Not all phone chargers utilize idle power. To test, check if it feels warm to the touch when your phone isn't plugged in. If it's warm, you're wasting power.
Don't Run the Faucet While Brushing Your Teeth
Once you've covered leaks, the next place to lower a water bill is in your own habits. One place to start is when you brush your teeth. According to USGS, turning off the tap while brushing your teeth or shaving can save nearly 1-2 gallons of water a minute. A little adjustment in your daily hygiene routine will do wonders to conserve water.
Adopt a Better Way to Dishwash
While we're running faucets, let's move from the bathroom to the kitchen sink and discuss dishwashing. If you need to wash dishes by hand, don't stop by soaping the plates; fill the sink with foamy water and wash the entire load together before washing. If you're using a dishwasher, skip rinsing and scrape away the scraps into the trash.
For an even more environmentally friendly option, send your scraps into a special bin for composting. Check your local waste management department to see their composting options.
Take Short Showers
Back to bathroom habits, believe it or not, showers can be more water-efficient than baths. Traditional shower heads use approximately five gallons of water a minute, while newer, water-saving heads use 2 gallons per minute. According to USGC, a "full tub" uses nearly 36 gallons, meaning a 15-minute shower will still use less water than a bath.
However, if you want to take a long, luxurious soak, a bath is still the more efficient and water-saving option.
Switch to Low-Flow Appliances
Low-flow showerheads, toilets, faucets, and sprinklers are a great way to dash that bill in half. If you need a bit more flow from time to time, invest instead in flexible devices such as using a dual-flush toilet or smart irrigation system. Devices like these give you better control of the water you're using, putting the ball in your court against waste.
Upgrade Your Appliances
While a TV or Computer can be easily shut down and unplugged, you can't say the same for a refrigerator. For energy sucking appliances you can't unplug, upgrade to newer appliances with lower phantom load, or standby power consumption. A modern, energy-efficient product will help you save electricity by merely using less when not in use.
Move to LED Bulbs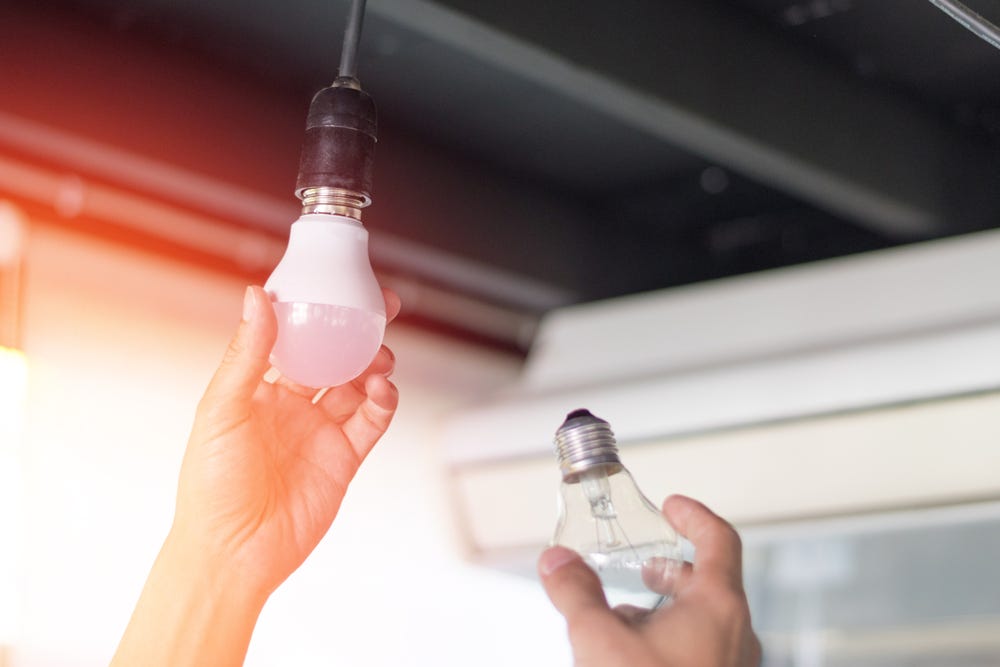 While we're on the topic of upgrading appliances, the easiest place to start is your lightbulbs. Older incandescent bulbs provide a classic, warm glow, the most energy-efficient lighting choice is LED. LED bulbs use 75% less energy than incandescents, contain no hazardous mercury, and last up to 25 times longer than standard incandescent bulbs.
Worried about color temperature? Modern LEDs come in a variety of color tints, allowing you to bring back that orange-white warmth with sustainable tech.
Pro Tip: Want to save even more power? During the day, keep the lights off and use windows and skylights to illuminate your home.
Make Use of Rainwater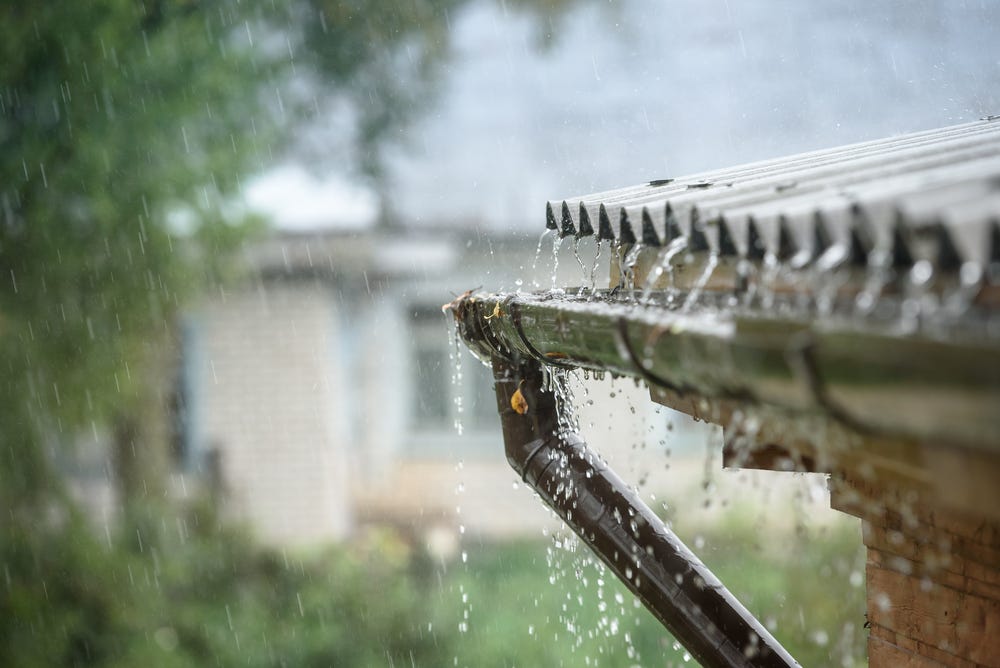 The ultimate way to conserve water consumption is by harvesting rainwater. By collecting, storing, and reusing water via cisterns and rain barrels, you can nearly eliminate traditional water consumption. Harvested rainwater especially becomes useful during the summer, when water is scarcer and your utility prices are higher.
But remember, there's a learning curve to utilizing rainwater. Look up methods for cleaning and purifying rainwater, so all the dust, dirt, and droppings don't get into your showers!
Landscape With Water in Mind
Water is a key component in keeping any yard green and lively. Likewise, landscaping is an often overlooked source of water consumption woes. Regardless of where you reside, add plants from dry climates, such as the California redbud. These less water-needy plants won't throw tantrums in dry conditions as they make a great substitute for water hogs.
You can also try designing your landscape in a Mediterranean style, focusing on rock work and beach-ready plants. If you don't want to go all out on dry climate choices, prioritize plants native to your climate. The worst water hogs are plants that not only need lots of water but also need more than the environment provides.
Need more tips to plant smart? Check out our guide to creating the lawn of your dreams.