Let's say you choose the best heavy duty tarps for your industrial application, so then what? You can better protect your possessions and save thousands of dollars every year, as a result, you grow and of course your brand too! Feels great on imagining, doesn't it? If 'Yes', then you are in the right place to sip that perfect cup of coffee and partake of this highbrow information about innovation in industrial tarps.
Check Your Route on Google to Silence the Din!
You might be wondering, if with one click, in a matter of seconds, hundreds of google results pop out from multiple dealers for the best "heavy" or "waterproof" industrial tarps, then what makes the read worth my time? Agree! Results do appear, but then lack succinct info on what exactly these terms mean, and how can you be certain that the waterproof tarp you buy will do the job?
When the need arises, how do you begin, where to buy a tarp? It's freaking hard, right? Don't worry, we're going to talk about some of the legit ways you can use to protect your cargo, machinery, shipping container, biogas plants, bulk storage units, or greenhouses in 2023 and beyond!
Take the Simple Route – Just Use a High-Quality Waterproof Tarp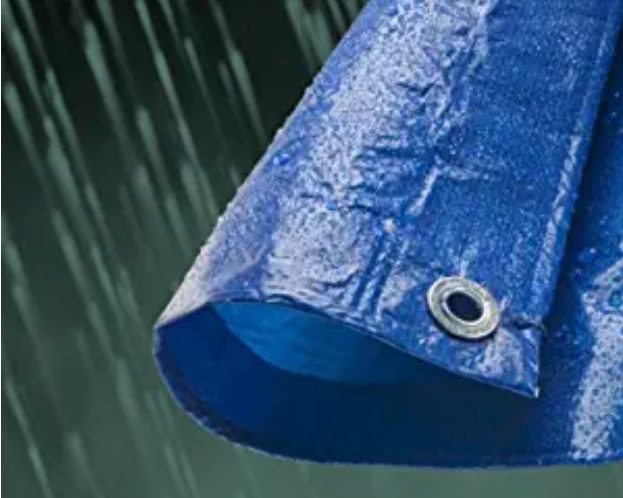 Depending on the application, these extra-large sheets made of durable plastic or canvas fabric materials may perform better than others, and also be more affordable. This could be due to its UV resistance, microcracks resistance, fire retardance, or built-in waterproofing properties. It's basically the GSM (grams per square meter) unit that grades and measures tarps. This essentially serves as a gauge for the tarp's construction material's weight and thickness. The heavier, thicker, and more robust the tarp, the higher the GSM number. You might need to choose a tarp with higher GSM if your heavy-duty tarps industry regularly deals with harsh environmental elements and weather conditions.
Each Outdoor Tarp Type Serves a Special Purpose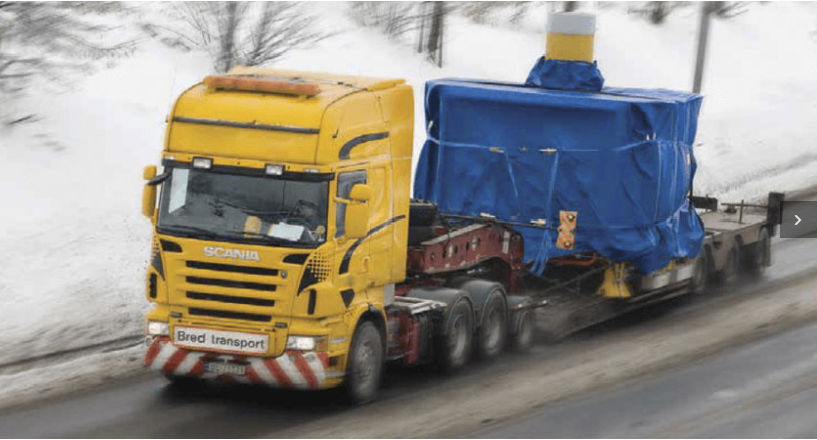 Just like most things in the market, tarps come in different types. For instance, heavy-duty vinyl tarps are used for truck covers and construction industry applications whereas a woven polyethylene tarp or polypropylene tarp is typically used in agricultural applications such as covering hays and grains. Choosing the type of tarp that fits your needs is essential if you want to make the most out of this product. 
Roll tarps are best for covering trailers and trucks, and flat tarps work best for covering roof and wall entryways in buildings during construction. Flat or form-fitted covers for machinery, equipment, and containers, sliding curtains for workshops, and so on. In summers and springs, before you build a sunshade, patio cover, or some other type of shelter, make sure you've chosen a big tarp that blocks UV rays. These outdoor tarps protect against damaging sun rays.
Among the categories of heavy-duty tarps worth mentioning are:
Polyethylene Tarps: These canvas tarps are generally resistant to mildew and water. They are UV treated, making them ideal for use outside over a cargo, swimming pool, patio, and many other surfaces. 
Vinyl Coated Polyester Tarps: They provide protection from UVA and UVB rays. They are also waterproof and mildew resistant. If you live in a windy area, these tarps' tear-resistant quality is ideal.
Vinyl Laminated Polyester Tarps: Vinyl Laminated Polyester Tarps: Vinyl laminated poly tarps are excellent choices for an outdoor workspace. These tarps differ in that they are also flame-retardant. The variety of colors adds whimsy to your garden and kid-friendly areas.
Polypropylene Mesh Tarps: A polypropylene mesh tarp provides UV protection and breathability due to its durable mesh design if you need a tarp that allows air to flow.
Generally, Tarps are Blue, But What Do the Other Colors Mean?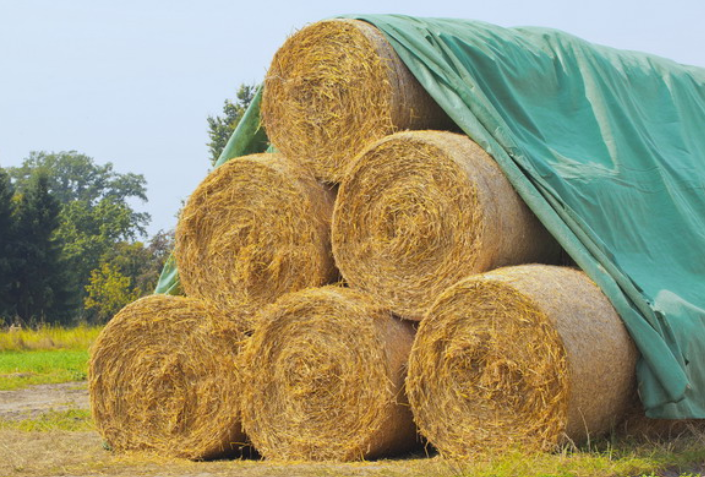 Some companies that produce custom tarps do use color coding; different colored tarps will signify different things. The various tarp colors do not have to represent anything according to any industry group rule or government regulation. Most companies, however, tend to use the same tarp colors for most applications. Here's a quick rundown of what each tarp color is intended for: 
In general, when it comes to a tarp, most people picture the standard blue-colored one. The blue tarp's popularity stems from its excellent combination of durability and affordability. For general construction or landscaping, big tarps in shades of blue, green, and brown work great. When the visibility of the object you're covering is critical, orange, red, and yellow tarps are ideal.
Clear tarps are excellent when your covered object requires lots of light but still needs to be protected from the elements. White tarps are made with the intention of providing some shade and letting a little bit of natural light through. Black tarps typically have UV coatings applied to give them an extended lifespan in sunlight; they also absorb heat, keeping the items they cover cool. If you need a tarp that can withstand continuous, extended outdoor exposure, black is the way to go. 
After All, Tarp Size Does Matter!
When it comes to tarps, size is everything. In general, you want a large tarp that can provide adequate coverage, whether you're building a tent or covering your vehicle. Tarps, thankfully, come in a variety of sizes. Some tarp manufacturers will even customize the size to meet the needs of the customer.
Build your Own Custom Industrial Tarp
 When it comes to industrial covers, custom tarps have emerged as the go-to source. Being aware of your needs and the circumstances in which you'll use will help you choose the ideal tarp. 
Custom-made tarps are the ideal solution for complete and efficient coverage, as they are expertly created with keeping several parameters in mind. If you have specific requirements for a material type, extra-large sizes, heat-welded seams, reinforced eyelets, or other unique features, you can get the best fit by customizing it.
Additionally, they can be modified to fit any container like boxes, cubes, or cylinders. They can also be made to fit pallets, trucks, and other industrial applications by adding grommets and webbing to flat tarps. In fact, a custom tarp made of an appropriate material for your business demand can handle almost any heavy-duty industrial job you can imagine!
Also, a personalized tarp is a discrete way to showcase your company or show a little bit of your flair. You may very subtly yet intriguingly put your name, company logo, quotation, phrase, or anything else you would like to convey.
Ease of Use Makes the Application Stress-Free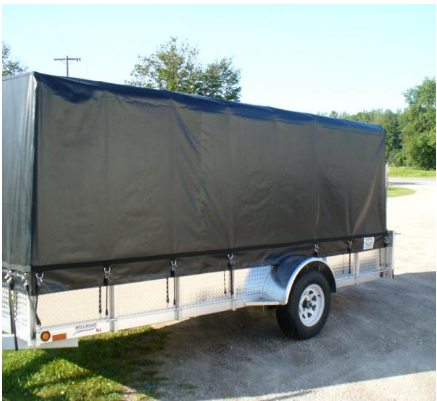 When selecting a tarp, another important factor to consider is its ease of use. Look for tarps with multiple hanging options, such as grommets, drawstrings, elastic at the bottom, push clips, a split zipper, and both elastic and push clips that provide a tight and secure fit, ensuring that your cover does not blow off even in high winds. With these options, you can easily install or attach it to the desired location.
Pick a Trustworthy Vendor with Caution
Look for an extensive range of materials including unique 'Tear-resistant' and 'UV-resistant' technology listed for products on their website. Check if they have a dedicated customer care team with an extensive long-time presence in the industry, in-house manufacturing, and guaranteed quality control facilities. Pay close attention to the purchase and refund policies to understand the risks involved. Most importantly, read through the customer reviews to understand if the company assures dependable delivery time.
To summarize, Tarps aren't just for covering up leaky roofs, you can make a lot out of it if purchased and used vigilantly. Just explore the search engines for the best industrial curtain and let the extra cash flow into your business!