Whether you just bought some chairs to spruce up your home or have had them for a while, knowing the proper way to clean and maintain chair covers is essential, especially if you have outdoor chair covers or chair protectors. Chair covers not only shield your chairs from damage caused by food and drinks, but also add a unique flair to your home décor.
However, with regular use and exposure to the elements, outdoor chair covers quickly become dirty and unsightly, and chair protectors collect dust and grime. Furthermore, they might start to shrink. To ensure that your chair covers retain their beautiful appearance for as long as possible, we've compiled some easy-to-follow maintenance and cleaning instructions here. We've got you covered for everything from standard housekeeping to removing stubborn stains.
Importance of Cleaning & Maintaining Chair Covers
Using chair covers can help protect your chairs from damage caused by food, drinks, and general wear and tear.
The quality and appearance of custom chair covers, which can add a special and personal touch to your home décor, depend on your careful maintenance and attention to detail.
Covers for Adirondack chairs can withstand the elements, including rain, wind, and sun, but they still need to be cleaned on a regular basis to prevent the growth of mold and mildew.
Protecting your chairs and maintaining a sanitary environment without breaking the break is simple and affordable with modular chair covers.
Chair Cover Maintenance Made Easy: Tips for Longevity and Freshness
Read the Care Label: Check the label to see If there are any special instructions for cleaning and maintaining your chair covers before you start. It's possible that you'll need to hand wash your cover, but others can go in the washing machine.
Vacuum Regularly: If your custom chair covers have accumulated dust, crumbs or pet hair, you can remove it with a handheld vacuum or a brush attachment. Your covers will last longer if you do this to keep them clean and free of debris.
Spot Clean Stains: Use a clean cloth or sponge to dab a solution of mild detergent and water onto small stains or spills. Never rub a stain, as this only serves to spread the stain and wears out the fabric.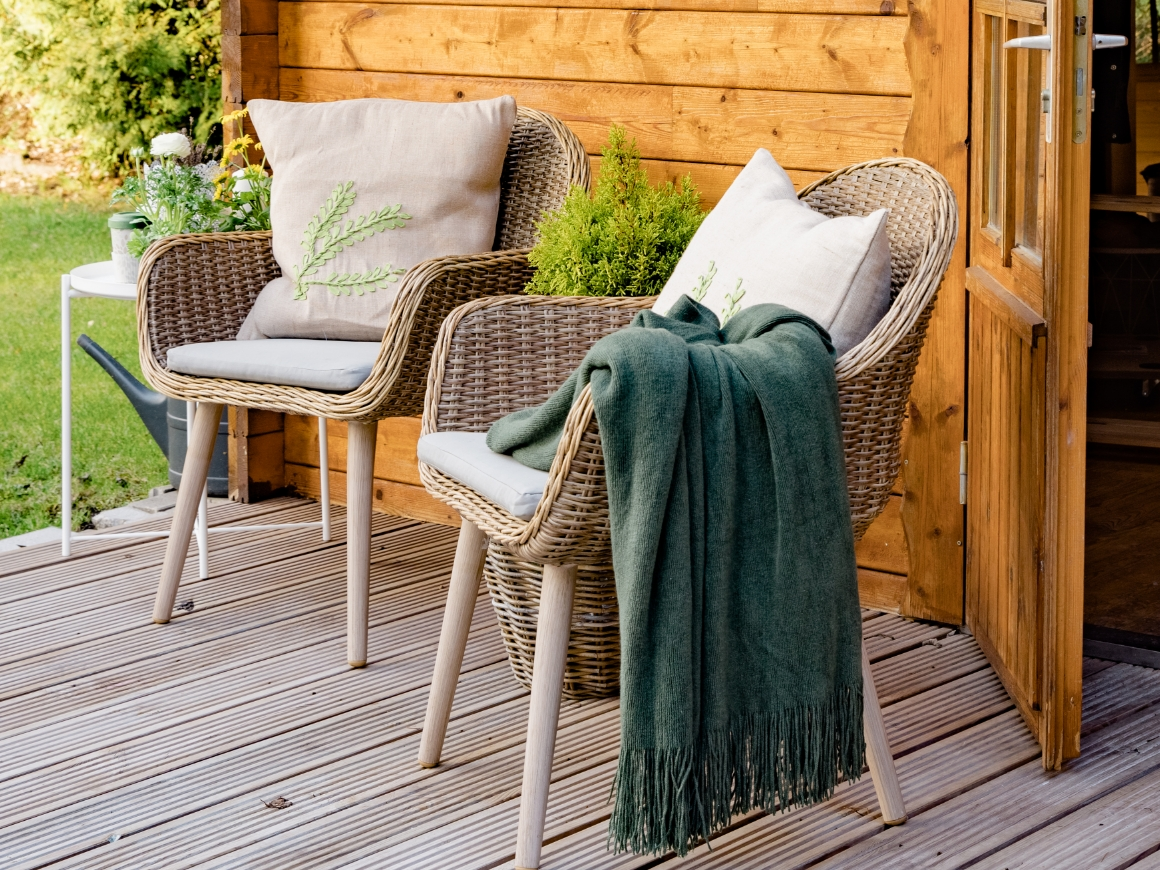 Machine Wash as Needed: If you can machine wash your chair covers, do so in cold water on delicate cycle to prevent them from shrinking or fading. Wash your clothes in a mild detergent and skip the softener and bleach. Dry them on a low heat setting in the dryer or by hanging them up.
Protect Your Covers: Use chair protectors or slipcovers to keep stains and wear and tear off your chair covers. These provide an additional layer of defense for your chair covers while also being easily removed and laundered.
Store Your Covers Properly: Chair covers should be stored in a cool, dry place when not in use, folded or rolled neatly. To prevent mold and mildew growth, keep them out of the sun and the rain.
Chair Cover Cleaning: Techniques and Products for All Fabric Types
If You Have Removable and Washable Chair Covers:
Shake the chair covers to get rid of any crumbs or dust.
Washing instructions, including the recommended temperature and detergent, will be listed on the care label.
Covers should be washed using a gentle cycle and a mild detergent in the washing machine.
Covers can be line-dried or dried in a low-heat dryer. Don't put them in the dryer on high heat because it could ruin the fabric or cause it to shrink.
If You Have Non-Removable Chair Covers:
To clean the covers, you can either use a vacuum with an upholstery attachment or a soft-bristled brush.
Use a solution of mild detergent and water to spot-clean any spills or stains. Use a clean cloth to dab the solution onto the stain, and then rinse the area thoroughly with clean water.
Before using the covers again, give them plenty of time to dry completely in the air.
Applying a fabric protector spray to the chair covers will help protect them from stains and spills in the future. This has the potential to repel liquids and simplify future cleaning.
If You Have Leather Chair Covers:
Remove any dust or dirt from the covers by wiping them down with a damp cloth.
Use a soft cloth and leather cleaner/conditioner to clean and condition the covers. Carefully following the products instructions, let the conditioner soak into the leather for the specified amount of time.
To remove any leftover cleaner and bring back the leathers shine, buff the covers with a clean, dry cloth.
The leather will last longer if the chair covers are kept out of direct sunlight and away from heat sources like radiators and fireplaces.
In conclusion, if you want your chair covers to last as long as possible and continue looking great, you need to clean and maintain them regularly. If your covers aren't detachable, you should still regularly hoover them, and spot clean any stains or spills.
Covers can be kept in pristine condition by washing them in the machine or treating leather with a leather cleaner and conditioner. Keeping your chair cover in pristine condition for as long as possible is as simple as following these guidelines and working them into your regular cleaning routine.