Rejoicing the magnanimous spirit of St. Patrick's struggle on the 17th March may have had religious connotations in the 18th century. Now, this day is largely about parades, parties, get-togethers, and pubs! Get your party gloves on and know how to celebrate St Patrick's day at home or outside.
The History
St. Patrick propagated the teachings of Christianity and is said to have converted many folks into accepting Christianity as their faith. He's also said to have chased away all the snakes from Ireland although the ocean may be held responsible for keeping the critters away. It is believed that he imparted his teachings using a four-leaf clover (a rare occurrence). A more logical explanation would be that he used a three-leaf clover or a shamrock which is commonly grown and considered a harbinger of good luck.
Saint Patrik Day now is celebrated by donning green clothing. You will likely see the city decorated in green for the holiday. The Chicago River in Illinois is purposely dyed green as a gesture to celebrate this festivity in full-fervor.
Break the day with a Hearty Breakfast
When thinking of what to serve on St. Patrick's Day 2023 at home, there's no easier option than an Irish breakfast. One thing the people of Ireland are renowned for is their hearty approach to the most important meal of the day. Whether you're having it in the morning or later in the afternoon, let a full breakfast bar be the bedrock of your holiday celebration.
Secret to Success- A Good Table Spread
Morning, noon, or night – a solid table spread helps tie the thematic essence of your party together. While you don't have to be Becky Homeecky to pull off a flawless St. Patrick's Day at home, it's important to ensure your party embodies the spirit of the holiday. When the sun sets, remember to use chair covers to protect your furniture from stains and spills.
What's Cooking?

In the tradition of an Irish breakfast, you must include:
Baked beans
Full-fat sausage & bacon
Butter & marmalade
Soda bread
Fried eggs
Grilled tomatoes
Sauteed Mushrooms
Black or white pudding
Bubble & squeak
Rather than pulling off the grill covers and cooking to order, an Irish breakfast is ideal for preparing ahead and simply heating up to serve pub style. The only hard part? Figuring out St Patrick's Day table decoration to ensure hints of the holiday are present throughout. 
Fill It Up with Plaid
Green is the obvious motif that comes to mind when it comes to St. Patrick's Day, but patterning it tastefully is quintessential in keeping the traditional embellishments of the holiday.
A plaid tablecloth or table cover is the key to capturing the flair of St. Patty's party ideas. The green and white checkered print offers a playful hint of the holiday and provides a neutral ambiance. 
All that Glitter is Definitely Gold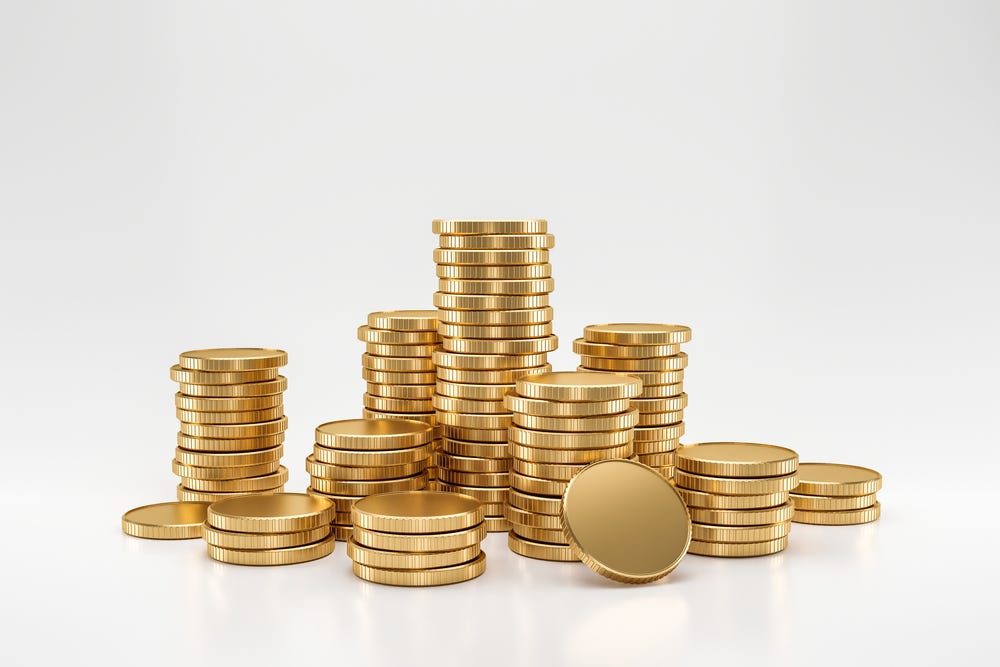 Who says you have to travel to the end of a rainbow to strike gold? Gold plating and serving utensils represent the golden motif of St. Patrick's Day. With an off-white base color for the plates with a flaked or gold rim, you accent the green of your checkered tablecloth. You can buy cushion covers in matching patterns for a stellar outlook. Get the covers imprinted with St. Patrick's shamrock for symbolic good luck.
Want to take it a step further? Add gold accent pieces to your table for a centerpiece. This might seem like a stretch, but spray-painting fruit gold ahead of time before arranging them in a basket with white orchids only adds to the table scape. As the night falls, you can use customized chair covers for outdoor furniture to ensure your furniture stays protected from dust, dirt, or sudden showers!  
Memorable Mementos
If you're hosting a St. Patrick's Day event, what better way to make the party memorable than having your guests bring something home with them. The Irish holiday opens up so many possibilities for keepsakes; the concept of luck charms immediately comes to mind.
Something as simple as a gold coin, a cauldron, or a small, clover-shaped plush goes a long way in satisfying your guest. For a more practical approach, there are multiple items, such as mugs, sunglasses, pencils, and koozies, that can all be themed after the holiday, even if simply by being green. Giving out these mementos will make your guests reminisce about this holiday even years later.
Beer Keeps Up the Cheer!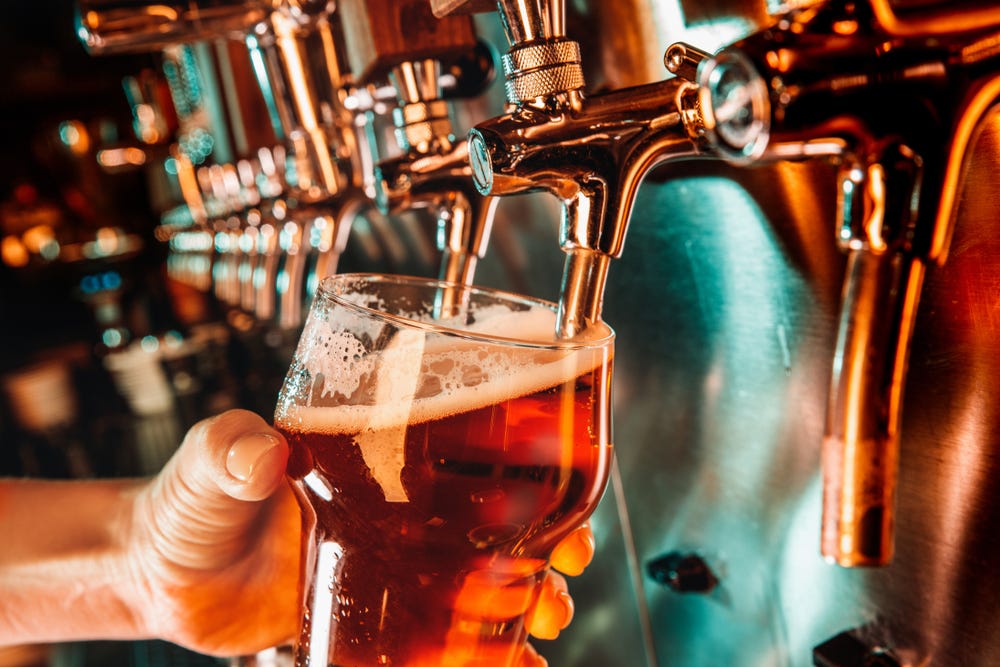 Drinking beer is a time immemorial ritual for celebrating St. Patrick's Day birthday. As the holiday grew around the world, so did this tradition. Try adding a keg to your yard or a tap in your kitchen for those who wish to indulge in this holiday.
Create your own bar and serve your friends their favorite drink, whether it is the traditional beer, a St. Patrick-themed cocktail, or non-alcoholic options that keep the spirits high even for non-drinkers! Serve in green pint glasses or add green food coloring to your beverages for a festive feel. Lay down custom tarps on the floor to ensure that as the night goes on, spills won't be an issue. 
Why Settle When You Have Choices?
Don't settle for the usual brew! If you're a novice when it comes to the different varieties of beer, here are just a few that will make your St. Patrick's Day celebration authentic:
Stouts: The most popular choice for the holiday, stouts like Guinness are dark with rich and creamy textures that will satisfy anyone looking to drink as the Irish do. 
Lagers: If your March has already welcomed the warm spring air, a light lager would be your best option. Its sweet, cold, almost caramel taste will keep all of your guests cool. 
Red Ales: The aptly named "Irish Ale" is a sweet and balanced brew made with malts and barley. They serve as a wonderful contrast to heavy stouts. 
Black and Tan: Another way to balance out your beer's textures is to try a black and tan. This cocktail is a half pale ale and half stout. Pour the stout in carefully to avoid mixing the two for an impressive display of layering. 
Part of the Parade
The spectacular colors come to life during the parade. It usually starts by early noon, to make the most of the opportunity to grab a good spot by arriving before the crowd starts flooding the ground. The most common visuals of the parade include green, white, and orange outfits. Other highlights include suave dance moves by Irish step dancers, marching bands, exquisitely decked floats, and bagpipers.