Ottomans are a fashionable way of providing a nice place to let your friends and family rest their feet. However, ottomans are also versatile pieces of furniture. So, if you wanna bundle cushion and style into a neat little package, try one of these six clever uses for ottomans to spruce up your home in a flash.
A Comfy Footrest
First and foremost, ottomans are perfect footstools for lazy afternoons. Stuffed with comfy foam cushioning, you can lay down in your favorite armchair or a couch and prop your feet up, giving them a cushioned space to relax.
Before purchasing an ottoman, always make sure to check its height and strength to fit with your existing furniture. Choose the perfect pouf, and you'll be using your ottoman for years to come.
Compliment Your Space
Ottomans can be used to complement your space in a myriad of ways. When you're selecting an ottoman, first evaluate your existing decor. You can use it to splash in an accent color, or simply match it with the rest of the living space. Whether hand-knitted, vintage, or a contemporary style, pick an ottoman that adds the perfect touch you need to your design.
If you already have an ottoman, just invert the process. For example, a set of pillow covers can match your couch to your ottoman, giving a refined aesthetic to your room. In either case, this elegant piece of upholstery goes a long way in bringing life to a dull area.
Pro Tip: For a cozy appeal, complement your ottoman with accessories, such as potted plants or a stylish rug. Simple touches go a long way to bringing your room together.
Coffee Table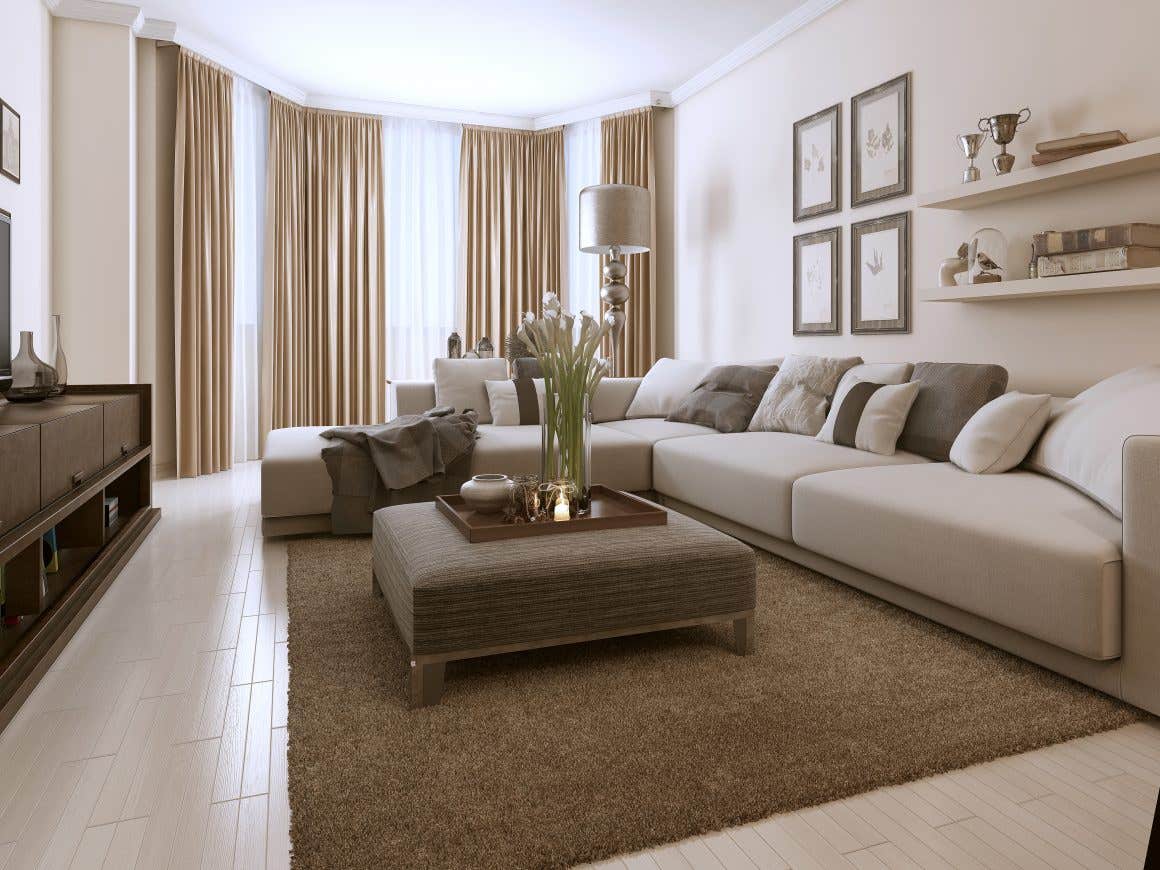 To provide a plush feel to your living room's design, consider replacing your traditional wooden coffee table with an ottoman. Place the ottoman on either side of your sofa, then decorate them with a coffee tray. If you want a luxe feel on a budget, just add some decorative candles that match the color palette of your room.
When you're selecting an ottoman for this, make sure the foam is stiff enough. If your ottoman has a softer cushion, your coffee tray will tip in no time. With that in mind, we also recommend you invest in a custom cover, to stop any spills from becoming stains.
Additional Seating
A quick way to irritate your guests is to provide them nowhere for them to sit. Thankfully, the always versatile ottoman can function as a perfect emergency seat.
Ottomans are typically the same height as your living room chairs, making them the right height for conversations with your couch lounging guests. Your visitors will be just as comfortable on your ottoman as they would be on your sofa, thanks to its robust legs, base, luxurious materials, and soft cushions.
Pro Tip: Want to invite your furry friends into the living room but need to save space on the couch? Ottomans also serve as perfect pet beds, keeping them off the couch while allowing them to sleep on some good upholstery.
A Cozy Reading Spot

While an armchair is always a great place to read, some days you just want to unwind and sprawl out while you read your favorite books. Choosing an ottoman for your book nook is a perfect way to save on space while letting you curl up with the pages. For an added flourish, pair your ottoman with a coffee tray to accent your space with some visual, coffee table books.
Pro Tip: Want to make a nook in your guest room, but short on space? Use an ottoman to transform your guest suite. An ottoman is a stylish alternative to the bed bench, and provides some bedroom seating in a pinch.
Store in Style
Ottomans can act as the perfect spot to store those extra living room accessories. Many ottomans contain hinged tops, with a cavity for storage space underneath. When not in use, ottomans can store toys, cushions, books, shoes, papers, video game console controllers, and other items you'll need right near the couch.
Pro Tip: Room too small to make the ottoman work regularly? When not in use, you can store your ottoman under a bar, table, rack, or any storage place to widen up your space