Start With a Few Fun DIY Halloween Decoration Ideas for Your Porch
It's that special time of year again, when ghosts, goblins, ghouls and a wide variety of characters roam the night in search of prey of the sweet treats and candy bar variety. That means Halloween is right around the corner. So unless you want to be that house on the block – the one that sits alone and undecorated, a blight on the orange, brown, and creepy landscape – it's time to start thinking about decorating.
The good news is, it doesn't take a lot to turn your bland house and yard into a spooky haven for the undead.
The best place to begin is your porch. Why? It's always best to start where there are surfaces to use to your advantage rather than the vast expanse of… the yard. Hundreds of square feet, a footpath/sidewalk, maybe some trees… and a lot of ground. No, don't start there. Get your footing on your porch and soon you'll have yourself a yard Freddy Krueger would be proud of.
Cook Up a Spooky Recipe
Winter's coming and while that may mean one thing in Westeros, for you it means it's time to make sure the grill is covered for the winter weather. What better way to launch headlong into the holiday spirit that turning that grill cover into a Halloween decoration? It's as simple as ordering an inexpensive new cover with a custom graphic designed by you – or you can choose one of the pre-existing designs on the Covers & All graphics tool. Whatever you choose, you just took a solid step forward for your Halloween plan.
Mix and Match with Outdoor Furniture Covers
Now that the grill cover is designed, you can add festive covers for your deck furniture as well. Maybe a flight of witches, or a cloud of bats, or the silhouette of a classic monster like Frankenstein or Dracula. The choice is up to you. Be creative, be daring, and be ready to surprise your neighbors and trick-or-treaters with your surprising new decorative covers.
Shroud the Windows with Ghosts
Once you have those bases covered, move on to your windows. Get yourself some lacy ghost curtains and hang them up around the window frames. Ghosts are the perfect accent piece for outside as the white lace will pop at night. It will also draw attention to your other decorative choices, which is a double win.
Decorate Your Table with Jack-O-Lanterns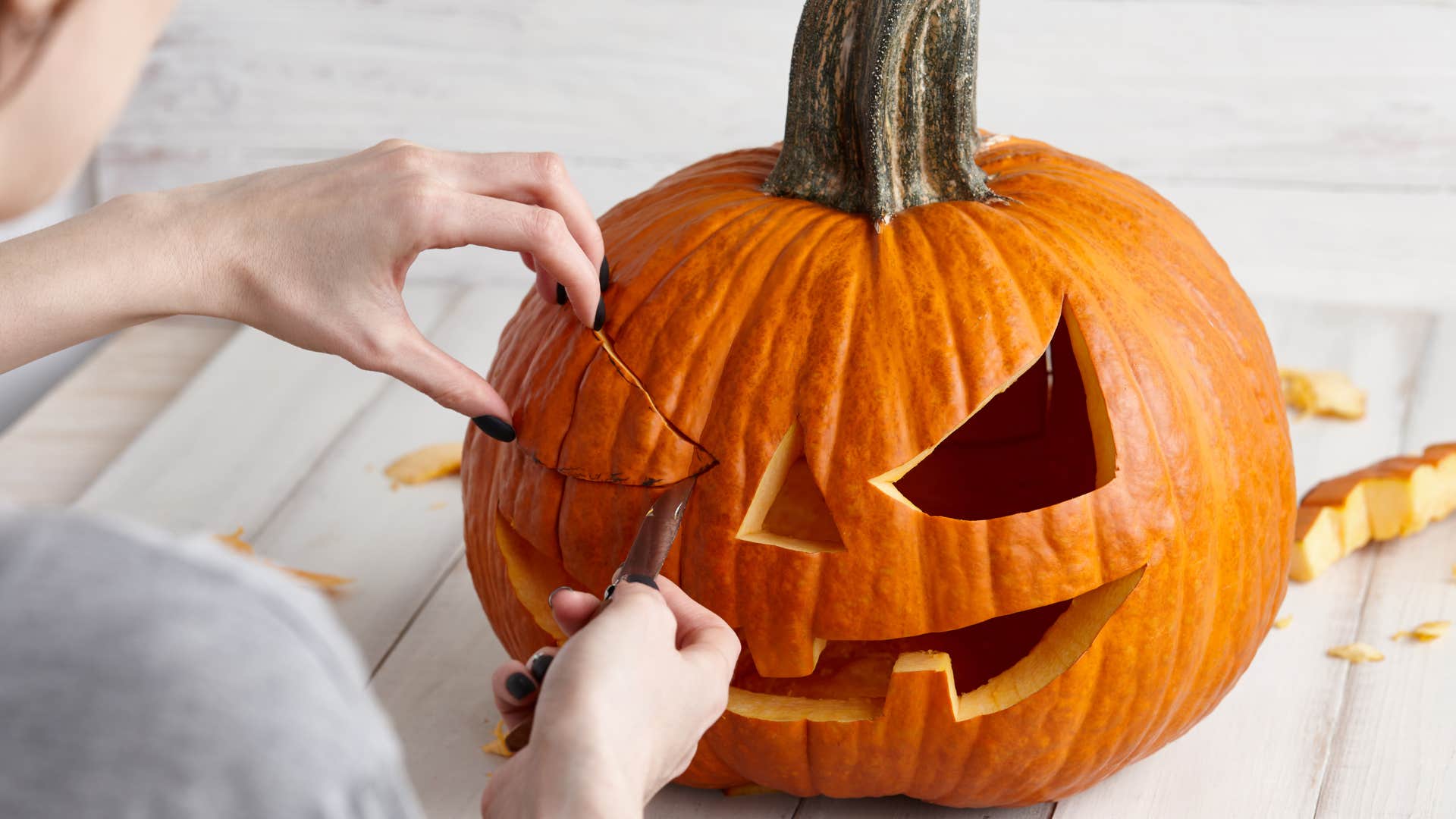 The key to the Jack-O-Lantern is to not carve and display it too early. Pumpkins will rot, and if you put them on the table too far in advance of Halloween, you'll have to throw them out long before the day arrives. Start early with painted pumpkins. As long as you don't puncture that protective shell a pumpkin will stay fresh for many weeks. So get your paint and stencil set out and go to town. Painting a pumpkin is just as fun as carving one but far less messy. The downside? No pumpkin seeds to roast. Good news is, as those painted pumpkins bring ambiance to your porch, you can prepare to carve a few the week of the big day. So buy extra pumpkins, maybe an inexpensive carving kit, and get the pumpkin seed roasting pan ready!
Time for Yard Work
Now you're ready to take the next big step off the porch and into the yard. There are a lot of great yard decorations out there. Probably the easiest and coolest are the skulls, black cats, and other Halloween staples that you can buy either as lawn decorations that easily spike into the ground or the Christmas-style lights that you can hang off of your own spikes down your walkway. Whatever you choose, you're bound to have a blast turning your path into a ghoulish celebration of one of the funniest nights of the year.