The patio is the perfect place to soak up beautiful weather with family and friends. Whether you're barbecuing the afternoon away or relaxing under a pergola with your current literary obsession, your patio is only as good as the refurbishments you make to keep it in top condition all year long.
Build a Trellis or Pergola
It doesn't matter if you want to create an attractive outdoor living space or just hide from the sun, lush pergolas and trellises are an essential outdoor setup.
Made of metal poles or wooden boards, pergolas and trellises provide relief from harsh rays while still allowing a cool breeze to pass through. Pergolas also act as a great entryway: giving you and your guests a space to take in the view of your sprawling garden, gleaming skyline, or sparkling pool right as they walk in.
Incorporate a Water Feature
To balance a yard full of greenery, consider adding a water feature. Fountains, pools, and ponds create an inviting, sophisticated ambiance without costing a lot in money or space.
For a DIY water feature, just utilise an arrangement of rocks to guide a path of water from a hose. The possibilities are endless, from a simple stream that winds around the yard to stacking rocks and building a full waterfall. Remember to add smooth stones and pebbles to your rock paths for a picturesque allure.
Grow Vertical Garden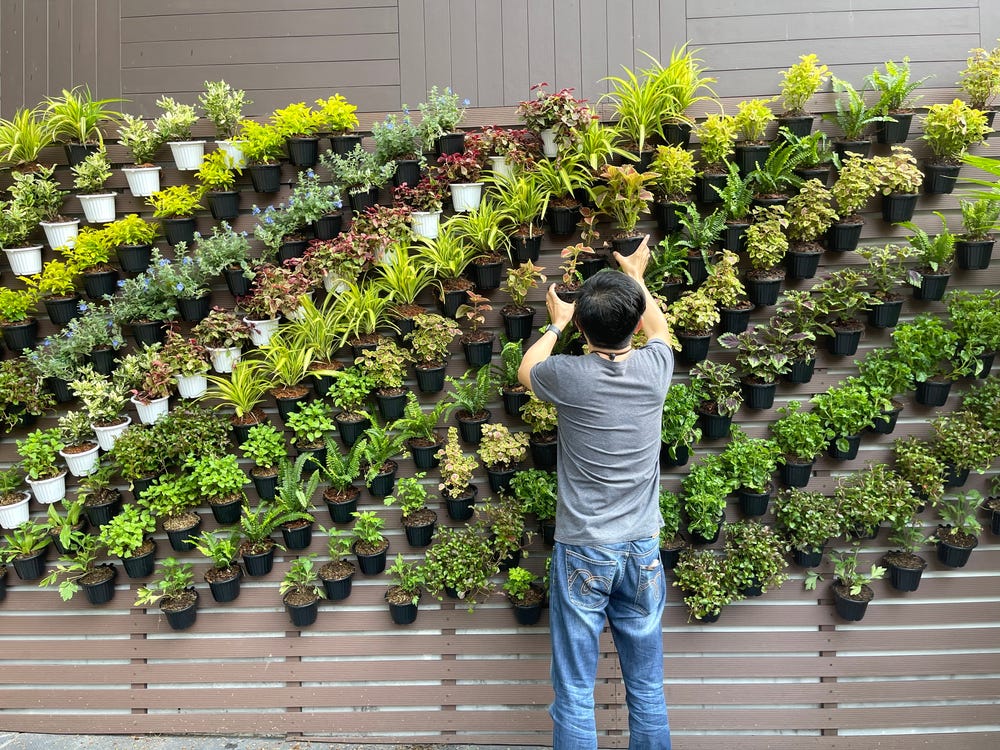 Vertical gardens aren't just chic; they're remarkably functional. Vertical gardens can brighten up bare walls, shade sections of your patio, or even function as a place to grow vegetables for the kitchen.
Here's some DIY options to fulfil your vertical garden dreams:
Hang spray-painted tin-can planters along your backyard fence.
Grow herbs in a set of mason jars. Hook them to a wood panel.
Build a frame with cedar posts and hex wire, then weave up terracotta pots to create a vertical garden that doubles as a privacy screen.
For an elevated look, hang woven baskets filled with potting soil and plants on a curtain rod, then mount the rod above.
If you're looking to re-use some junk, reuse an old dresser, planting in each of the drawers to create a cascading vertical garden.
Install An Outdoor Kitchen
If you love entertaining guests, having backyard cookouts, or working outside, consider building an outdoor kitchen. When you're taking on this refurbishment, make sure to plan for your patio, keeping space, budget, and climate in mind. You could add a simple kitchen setup, with only a charcoal grill and dining table OR something build to impress with a total kitchen up-buld with an island, grill, storage, and refrigerator. Regardless of your culinary needs, make sure you have ample seating space to enjoy comfortable outdoor dining.
The Perfect Patio Doesn't Exis–
From modular furniture to small bistro sets, there are endless ways to design your patio's layout. Your patio's furniture layout dictates how you and your guests flow through and use the space, so make sure to tailor the arrangement to your needs.
If you love to host dinners, consider centering the arrangement around your outdoor dining set. For more casual relaxing, a collection of chaise lounges, chairs, and side tables may be more appropriate. A simple option is a set of chairs and a porch sofa, sheathed with a set of robust sofa covers. It's a classic layout that works no matter your patio size and usage.
Pro Tip: Be sure to add accessories and pops of color such as greenery, lighting, and comfortable throw pillows. Little touches go a long way in making your patio home.
Backyard Theater Plaza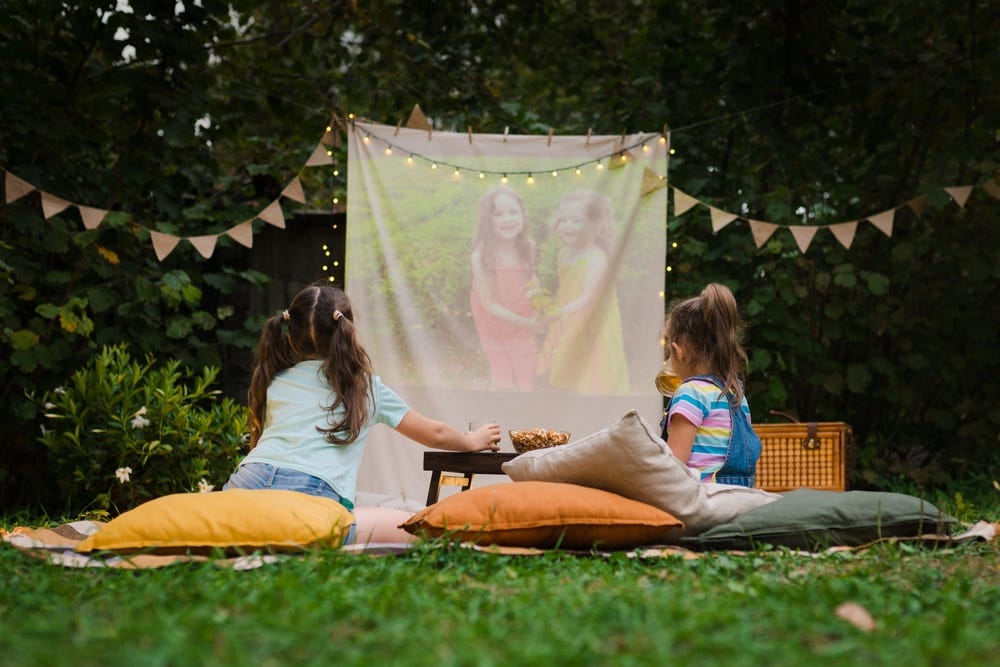 Instead of staying tucked in your bed for a good movie, why not enjoy a screening with friends and family outdoors?
Building a simple theater in the comfort of your backyard is a fun, low cost renovation. All you need is a projector, a large screen, a set of speakers, and some chairs to sit in. Add a few blankets, large pillows, and string lights to provide a dreamy ambiance for some cinema under the stars.
Protect What You Can
For any outdoor refurbishment, it's important to keep your loved ones and valuables protected. It just takes one weather-damaged set of furniture to turn your new refurbishment into a bad memory.
With the help of bench covers to sofa covers you can prevent your outdoor essentials from falling prey to weather damage.
Hide and Sleek
There's plenty of good ways to add privacy while keeping aesthetics in mind. To add a little more shade and intimacy, consider installing an overhead structure, such as a drapery panel, screen, or set of curtains.
If you really want to stop prying eyes, try adding tiled accent walls. For a high-budget look with little to spend, install a set of tiles that resemble stacked stone, natural wood, concrete, or brick.