Your pumpkins have long faded and you've winterized your patio, Now, it's time to spread the holiday vibes in your front porch. If your front porch is lacing in winter holiday charm, then were here for you. Read on for our preferred porch decoration ideas for the Christmas and holiday season for the perfect curb appeal.
Front Door Decor
The best place to get started with your winter spruce-up is the focal point of your porch: your front door. A fresh and festive wreath is an eye-catching centerpiece for the outside of your home. You can easily make one yourself by grabbing a variety of items from the local craft store such as; a wreath ring, pine cones, berries, and ribbons or simply head to any shop that sells holiday decor to pick up a pre-made wreath.
Once the wreath is in place, it's a good idea to freshen up your front doormat. These should be changed out frequently as they are worn down with the sun and collect germs and dirt. Swapping these out seasonally will help keep dirt from being tracked into your home. While you're fixing up your entryway, consider placing two large winter weather friendly potted plants or even two mini potted Christmas trees on each side of the door makes for a fabulous winter look.
Brighten It Up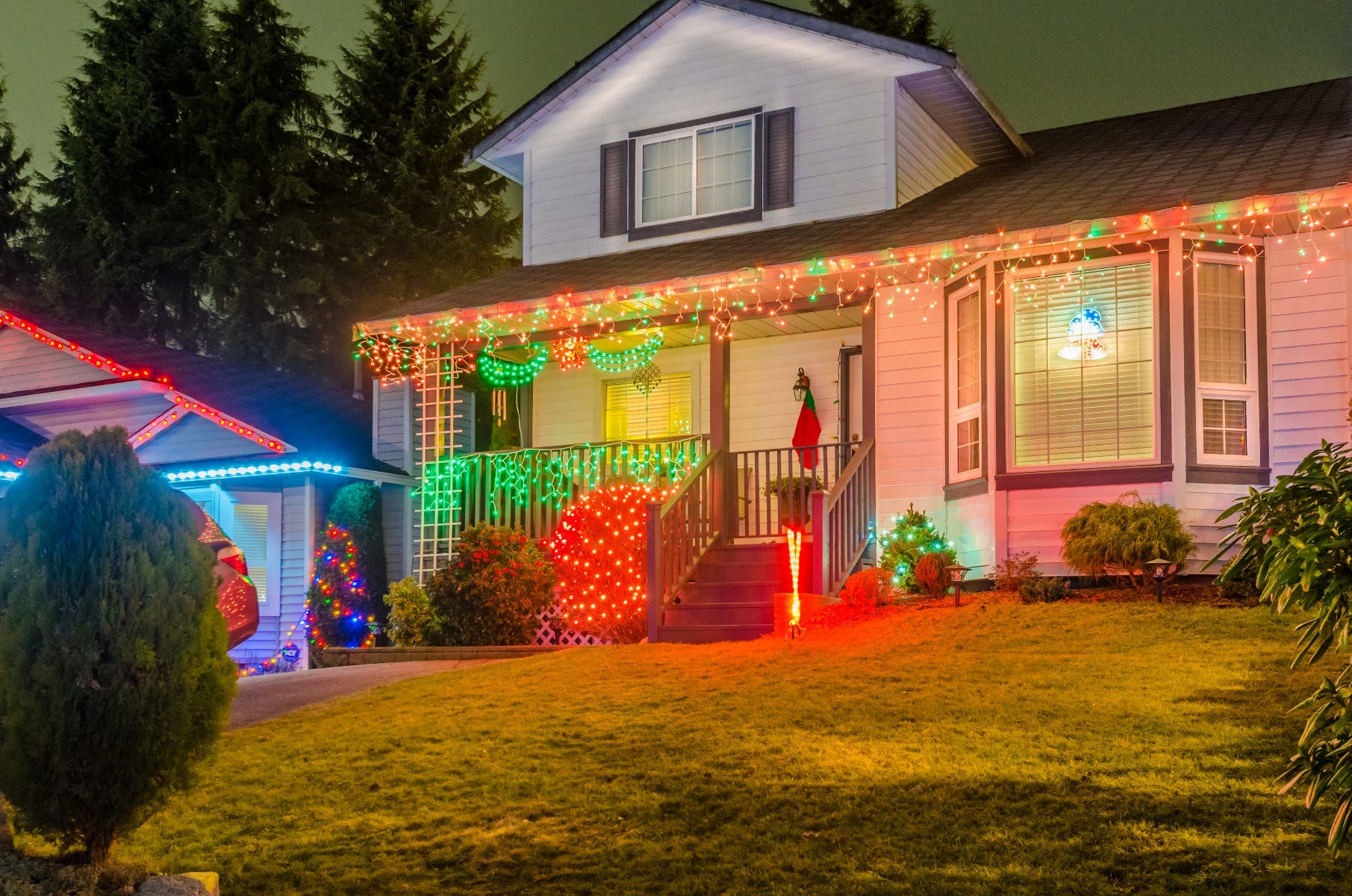 It gets dark much earlier this time of year, so brighten up that front porch with some festive string lighting. When it comes to lighting, you have a lot of options: icicle lights, multicolored lights, or flashing white lights are all common choices. No matter what type you pick, be sure that they are outdoor grade. Even if your porch is covered by an awning, using indoor lights on your porch can be a safety hazard if they get wet.
Mixing in garland with your lights will keep your porch looking great during the daytime, too! The garland is the perfect solution to help cover up the wires of your string lighting. You can also add in some bows for an extra pop of color.
Accessorize – Accessorize – Accessorize
Reuse your warmer weather decor by filling your outdoor lanterns with a mixture of brightly colored ornaments, pine cones, cranberries, and string lights. Place them along steps and walkways for extra lighting for your guests. Candy cane mini solar lights are also a great way to light up your front walkway.
Add in a welcoming wooden holiday sign and an antique sleigh would pair it with rustic buckets repurposed as pots for your winter porch plants. Large outdoor yard inflatables such as a snowman or Santa or even a large light-up sleigh and reindeer on the roof are a sure way to brighten up your yard for the holiday season.
Lastly, don't be afraid to hang up some ornaments. There's no need to keep them confined to the tree! They'll really stand out if you hang them near your lights and garland!